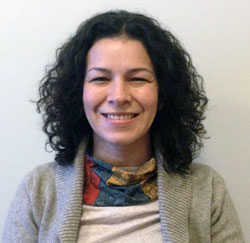 She was born in Istanbul in 1978 in Istanbul in Turkey.
Graduated from Beykoz Girl Vocational High School in Glassworking in 1996.
Between years of 1995-1997, she gave an internship at Merter Tatver Art Studio about glass pattern design (Acid-Sanding), Tiffany and leaded stained glass techniques.
Then, she was prepared Fine Arts together with Ekrem Özen whom get acquainted in the years of her secondary school.
Since 2005 she has been continuing her own works of original projects as well as re-production, decorative object design and implementations of with techniques of mosaic, micro mosaic, Tiffany and leaded stained glass.
The artist, who is married and has two children, continues her works in Istanbul, Turkey.